HTML5 Animation
The Future of Animation has Arrived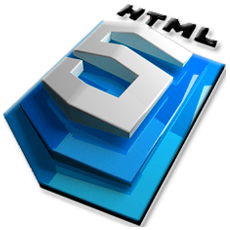 We have mastered and have built many websites using the popular Flash animation. With some of the rising mobile devices not supporting this animation, HTML 5 Animation is becoming the new way to do things.
HTML 5 Animation is quickly becoming a standard in the industry by creating animation using to great scripting languages: "JavaScript and Cascading Style Sheets."
When combined in the correct way you can closely duplicate the same kind of amazing animation that Flash is known for creating. It's new and dynamic concept is viewable on a wide variety of devices and websites.
By using this great new animation tool your website will have the very latest in professional quality animation and design. The new technology is used to create and attract more customers or fans to you, your business or your music and have been extensively researched and developed.
Now your websites will seamlessly work on all devices whether it is a PC, Mac, tablet, or mobile device.
To learn more about this exciting new animation, or to have us get started creating your website using HTML 5 animation, or implementing it into your existing website please contact us today. We look forward to hearing from you!
All our work is performed in house, in the United States, and nothing is ever outsourced.