Blogs
Express Your Unique Personality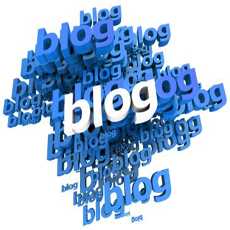 Expressing your unique personality through writing and updating a custom blog has been imperative for top rankings in today's most popular search engines. We have been telling our clients for awhile now that through using a blog or article section they can set their website apart from their competitors.
A blog is one of the best and simplest tools to showcase you, your new, and existing products and services, your business or your music by providing current updates and news. We can create and integrated a custom or existing blog into your website to help you maximize your exposure.
Google and Yahoo are two of the top search engines. If your website is adding new content constantly it is typical ranked higher in the search results because it is a sign that the websites owner is active and providing a better user experience. A blog will help you achieve this and will help you increase the traffic to your website resulting in more customers, clients, or fans.
The blog is extremely important and the benefits can span from expressing your thoughts and ideas, marketing your products and services to existing or potential clients and so much more. With our blogs, you have the capabilities to add content, images, and videos on your own with our simple administration center.
If you are ready to start expressing your ideas, increasing your companies business, or gaining a bigger fan base contact us today. We will get your own custom blog up and running.
All our work is performed in house, in the United States, and nothing is ever outsourced.