Graphic Design
Little Details Make A Big Difference
We design artwork, logos, icons, background images, info graphics, illustrations, charts, graphs, layouts, and much more to communicate your ideas, your products, your services, or your music. By utilizing graphic design and visual branding it will help you, your company, or your band accomplish success and build lasting relationships with customers, clients, or fans.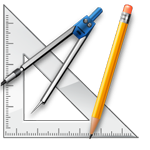 All of our finished designs are high resolution, RGB, and CMYK color. They can be delivered in any or all of these following formats: .AI, .EPS, .PDF, .TIFF, .JPG, .PNG, .GIF, .PSD and all major raster and vector formats.
Promotional Material
Promotional material has a big impact on how you, your business, or your music campaigns perform. Various design elements and formatting can increase engagement, lift conversions, and ultimately boost profitability.
In order to be effective your promotional material needs to be visually attractive and communicate a clear message about you, your company, your products, your services, or your music in an exciting and unforgettable layout.
In the marketplace today many also like to present promotional material in a downloadable PDF form. We can supply you with this format as well that is easy to download from your website or via email.
Currently we design the following forms of promotion material: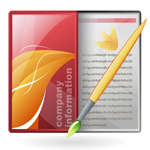 Brochures
Flyers
Catalogs
Business Cards
Calendars
Packaging
Stationary
Branding
Post and Holiday Cards
Stamps and Labels
Advertisements
Logo Design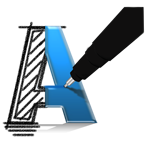 The foundation of you, your company, or your band is your logo as it will be displayed in almost all contact points with your audience. Although, designing a logo seems simple it is actually one of the most challenging aspects of design. You need to be able to create one symbol, word, or graphic that represents your core message and brand.
Your logo is a reflection of your products, services, or music. Our goal is to make it as effective and eye catching as possible. We accomplish this by working with you or your company to turn your vision, story, and image into an unforgettable logo.
Artwork Design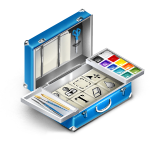 Artwork is just as important in marketing and media as anything else. Artwork is simply a presentation designed to capture any audience's attention whether you are a company, musician, actor, or model. You want to make sure that it is professional and high quality.
Visual design elements like album art, movie art, shipping packages, and website images create an emotional response from your viewers. We focus on creating an idea or bring an existing idea to life by capturing the unique style and artistry of every one of our clients.
Icon Design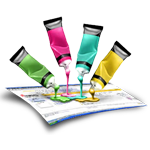 There is no better way to make a strong branding presentation than to maintain consistent graphic elements throughout all your presentations, websites, and user interfaces. More people, companies, and software development groups are realizing the importance of having custom icons that are unique and owned by them or their organizations.
Interface icons, graphs, charts, and diagrams all play a big role in presentations. We design custom icons that truly represent the elements of your identity and help you, or your business add a professional look and feel to your software, products or services, guarantee recognition, and help easily spread your branding efforts.
Miscellaneous Designs
In addition to all the design fields listed above, we also offer design services in many other fields such as: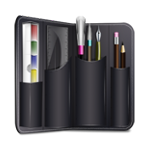 Short and Long Shelve Shirts
Jackets and Hoodies
Hats and Beanies
Back Drops and Banners
Cell and Tablet Covers
Computer Accessories
And Much More
Contact us today and let us get started on making all your creative design visions a reality. We look forward to hearing from you!
All our work is performed in house, in the United States, and nothing is ever outsourced.