E-Newsletters
Steady Promotion Equals Growth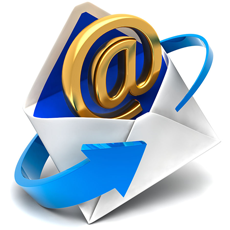 In today's technology age, competitive internet marketing is important to keep you, your business, or your music on the minds of your clients, customers, and fans. Steady promotion can lead to referrals and an increase in your overall success.
Email marketing is perhaps one of the best and most cost effective ways to reach your audience and keep them informed about you, your products, and your services while introducing and offering them all your new products and services as well. We can create and developed an opt-in e-newsletter that helps you keep your clients, customers, or fans up-to-date and informed.
The emails you send are a direct representation of you, your company, or your music and need to be designed in such a way to reflect that. We incorporate many aspects of your website into the design template or can develop a unique, high quality and professional design from scratch or from an existing idea or template.
We will help you get started managing and adding new subscribers to your newsletter that will help make you more productive and successful along the way. With a newsletter you can easily keep in contact with potential and existing clients, customers, or fans while promoting your new services, products or music and help you generate more referrals and business or fans.
To learn more about what an E-Newsletter can do for you or to get started with setting up and creating your E-Newsletter please contact us today. We look forward to hearing from you!
All our work is performed in house, in the United States, and nothing is ever outsourced.