Flash Animation
Delivering High Impact Animation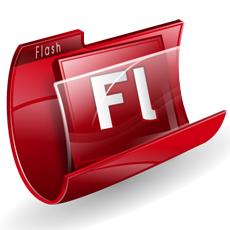 Flash has been the standard for many years when it comes to delivering high impact, rich animations, designs, and applications.
While some companies have stopped offering Flash because some mobile devices no longer support it, we continue to offer this great animation option to our clients for some of the following reasons:
When it comes to in depth, highly detailed animation it is still the best.
Reliable audio, video, advertisement, and interactive multimedia content streaming.
Captures user input via mouse, keyboard, microphones, and cameras.
Utilizes the great programing languages: ActionScript and JavaScript.
Combining the use of both Flash and HTML5 animation will expand the visual elements, and help guarantee that your website will stand out in animation, design, and quality.
With adding our Mobile Website Service to your overall website design we can also present you with the option of using Flash as the focus animation on your website being viewed on computers and using HTML 5 as the focus animation for your website being viewed on mobile devices.
Let us get started creating your website today using the animations of your chose by contact us today. We look forward to hearing from you!
All our work is performed in house, in the United States, and nothing is ever outsourced.